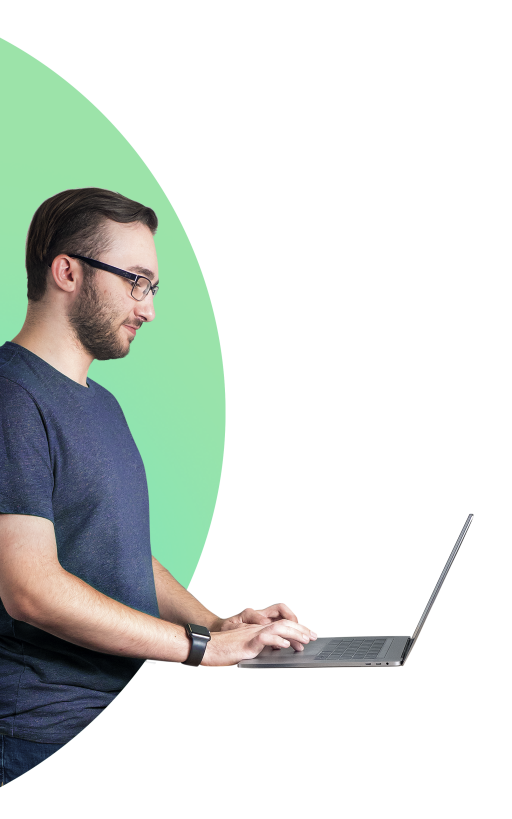 Information Systems Analyst
normal, IL
|
full-time
|
$0 / Hour
1 month ago
Love your job in IT and at the top of your game but with no room for advancement? Looking to learn on the job while advancing your career in a growing company? Today is your lucky day 😁


We are looking for an Information Systems Analyst to assist with the technical capabilities of our organization. This position would be an on-site position based in our Normal, IL office. Remote capabilities are possible but the typical work environment will be in the office with the team. This is a full-time position with normal office hours, however, some extended hours may be required for project deployment or maintenance tasks. This is a salary based opportunity, rate is negotiable.


This position is perfect for someone who is experienced and proficient in their skill set but is also looking to grow into a role that would give them the ability to make architect technology solutions alongside our hard working and competent IT team. We want to find someone who is excited about Information Systems and technology and is passionate about finding the right tools to solve our businesses unique set of IT related needs. Ultimately, we want someone who loves to learn, is familiar with emerging technologies and solutions, and has the vision and work ethic to help our company utilize technology to maximize our success and improve the quality of life for our team members.


Responsibilities
We don't expect you to know everything about Wilber. We do expect you to have the energy and passion to learn about your new role to facilitate and improve core business functions.


Working directly with Directors and front line workers in their respective departments to make enhancements, and troubleshoot challenging problems
Analyzing and technical planning of modifications to existing systems
Making modifications, testing, handing over to internal and external clients
Working with operations teams to help construct architectural plans for future of each system

To be considered for this role, you will need to have demonstrable experience in the following:
Passion for learning and personal development
Excellent communication and people skills
Previous experience managing and configuring Windows Server-based infrastructure

We would like to see some experience including some of the following:
PowerShell Scripting
Familiarity with Microsoft Remote Desktop Services
Centralized device management (Microsoft Intune, etc)
Experience with Windows Server Core
Configuration, deployment, and migration to Microsoft Azure
Vendor coordination
Infrastructure modernization planning
Network infrastructure (Firewalls, Switches, VLAN Configuration, etc)

What you will learn on the job:
Details about Wilber Group and the work we do
Modern Windows Server 2019+ deployment strategies and architecture
Additional experience migrating workloads to Microsoft Azure or other hosted solution
Cloud managed network infrastructure (Cisco Meraki)
How to have raving fans as customers of the IT services your team provides
Ways to motivate team members and encourage additional learning opportunities

Salary and benefits
We pride ourselves in being great at what we do and have developed a work culture that inspires innovation and pushing boundaries. We value our team member happiness, our tools, and the quality of everything we do. Join us to work with a group of friendly, intelligent experts while honing your craft and becoming a better team member.


Hourly based
Paid time off + public holidays
Health, Dental and Vision Insurance
Employer-paid short- and long-term disability
Employer-paid Life Insurance
401K Retirement program with company match after 1-year employment
Book, conference, and training budget
Top of the line laptop and software
Mentorship opportunities
Free coffee, quarterly work parties on company time, and an amazing group of people to work with. We can't wait to meet you!


Say yes to some of the finest employee perks
free

breakfast

Begin your day with our complimentary breakfast and enjoy some delicious yogurt, fresh fruit, eggs and more.
free

yoga & meditation

Get paid while participating in our wellness initiatives. Join us in our free yoga and meditation classes and bi-weekly walks.
sha

red success

Wilber shares its earnings with its employees through a success share program in the form of monthly checks.
flex

ible schedule

In honor of our single and busy parents, employees can set work hours to better fit their life style.
com

petitive pay

Satisfied and happy employees make all the difference. Start with a higher salary and earn more money with Wilber.
tui

tion reimbursement

Get reimbursed for continued education in your field and earn more money as you advance in your career.
hea

lth insurance plans

We offer customizable, low-cost health insurance plans that fit your budget and can be extended to the whole family.
den

tal and vision plans

Everything you and your family needs for a healthy mouth, a great smile and a clear vision. Optional Plan.
401

K retirement plan

Grow your money with a generous company match in our customizable retirement plan. Optional plan.