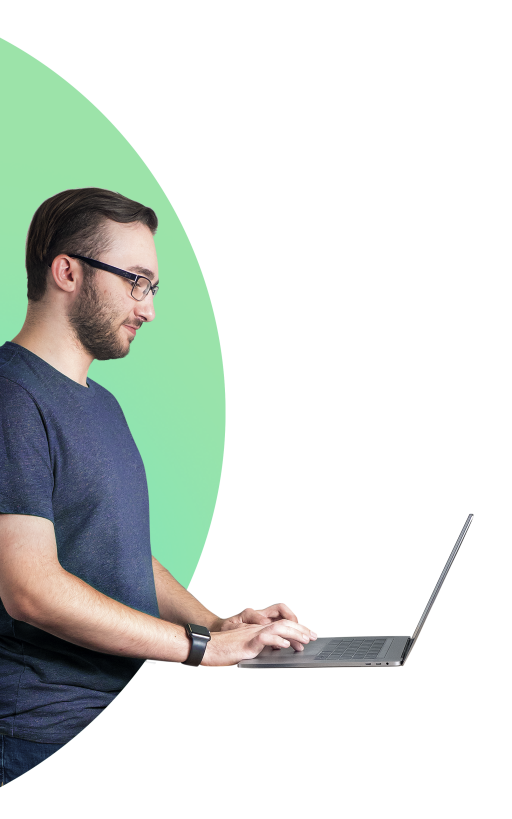 Administrative Claims Associate- Entry Level
normal, IL
|
full-time
|
$ / Hour
1 week ago
Certified Great Place to Work! |NORMAL, IL | FULL-TIME | $14.40/HOUR + MONTHLY COMPANY SHARE

Hours: 8-4:30 First 30 days/ Set your own hours at 30 days

Start date: January 3rd, 2023

Wilber is the leading insurance recovery law firm in the US partnering with some of the most recognized insurance providers nationwide. Our workplace culture is exceptional, and the service provided to our clients and community is second to none. This position requires a person with attention to detail and a professional, friendly behavior.

At Wilber, our mission is to partner with clients with the goal of providing them an excellent return. Our staffing mission is to hire ideal team players like you, and help grow skills that benefit you in your career. That is why we will provide you with an environment focused on transparency, training, trust, and respect. We value hard work, integrity, and commitment to excellence, which is why we offer a benefits package with extra perks that supports your life and wellbeing. There is something for everyone who joins our team, including promotional opportunity. This is a fully trainable in-office position in Normal, IL. If hired, your main goal will be to support our production team in reaching their collection goals through investigating claim files and ensuring proper handling. This is a position that requires little to no phone work.

Who are you?



You may be in between careers, seeking a new opportunity, or new to an office workplace.
You are a friendly and well-organized individual
You work well individually and in a team environment
You have an eye for details, but understand mistakes are how we learn
You are coachable; you enjoy learning and are not afraid to contribute new ideas
You love to have fun and enjoy relationships with coworkers

Education Required:



High School diploma or GED
Basic computer skills

Responsibilities:



Review files from our clients for appropriate handling.
Use industry specific software to analyze case files- will be trained on systems!
Communicate challenges and praises to leadership and your team.
Help us improve our process by sharing your ideas

While working full time at Wilber, you can expect benefits that support your physical, emotional and financial wellbeing.



Wage:14.40 hourly
Extra income: Wilber provides a portion of the company success to all non-commission staff each month
Benefits include:

Health, dental, vision
Disability – Short and Long Term
25k Life insurance policy
10 days PTO, paid holidays
Retirement options: 401K (with Match)
Savings clubs
Insurance education reimbursement
Wellness program, including EAP resource and free counseling sessions
Self-Progressive career path offered for all roles

Find out about additional perks at www.wilberjobs.com.
Learn more about our company at https://wilbergroup.com/about/

Commitment to Community: At Wilber, we are real people who are committed to bettering our community and the world around us. We offer opportunities for team members to suggest/participate in fund raisers and community service events that matter to them, with the option to apply for company sponsorship.
All aspects of employment, including decisions to hire, promote, discipline or discharge will be based on merit, competence, performance, and business need.
Check out our social media:



Say yes to some of the finest employee perks
free

breakfast

Begin your day with our complimentary breakfast items and enjoy some delicious yogurt, fresh fruit, eggs and more.
well

ness program

Get incentivized to participate in our corporate wellness initiatives. Pursue mental and phycial health on us!
sha

red success

Wilber shares its earnings with its employees through a success share program in the form of monthly checks.
flex

ible schedule

In honor of our single and busy parents, employees can set work hours to better fit their life style.
com

petitive pay

Satisfied and happy employees make all the difference. Start with a higher salary and earn more money with Wilber.
tui

tion reimbursement

Get reimbursed for continued education in your field and earn more money as you advance in your career.
hea

lth insurance plans

We offer customizable, low-cost health insurance plans that fit your budget and can be extended to the whole family.
den

tal and vision plans

Everything you and your family needs for a healthy mouth, a great smile and a clear vision. Optional Plan.
401

K retirement plan

Grow your money with a generous company match in our customizable retirement plan. Optional plan.